Compare Properties Spain:
Real estate agent in Javea, Denia, Calpe, Albir, Altea, Moraira, Jalon Valley, Alfaz del Pi, Benidorm and other areas of the Costa Blanca. Helping sellers and buyers find each other... Faster.
Johanna Whittaker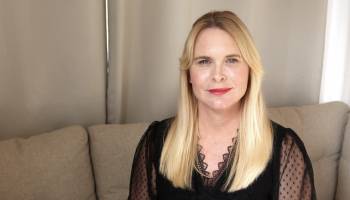 Johanna is de managing director and the real estate agent at Compare Properties Spain. Johanna was born in Menorca (Balearic Islands). Her parents are English. She is fluent in Spanish, English and French. She previously worked in the financial world for 10 years dealing with the purchase of property in Spain for foreign investors. Johanna is very knowledgeable about mortgages, international money transfers and real estate. Having grown up in the tourist areas of Spain, she knows the area very well and has extensive knowledge of what clients are looking for in real estate. She is an expert communicator and knows how to provide the customer with the perfect service. Johanna is the right person to advise you in any areas regarding buying or selling, mortgage or legal advice.
Compare Properties Spain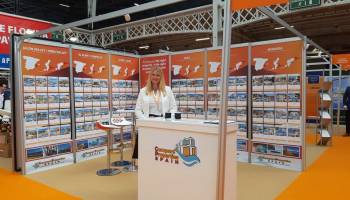 Compare Properties Spain is a family business (Johanna and her sons Deklan and Dylan) and provides a personal experience to all aspects of the property buying process. We work closely with you to identify all of your requirements and quickly find properties in our extensive portfolio – finding you your dream home! It doesn't matter whether you are looking for a villa, luxury villa, new- development, country house, duplex, apartment, or any other property type – we can source them all and guide you to your perfect property. We work closely with the top agencies within Denia, Javea, Moraira, Benissa Costa, Calpe, Altea, Albir, Alfaz del Pi, La Nucia, Polop, Jalon Valley, Orba Valley, Els Poblets, El Verger, Monte Pego, and Pego. Through our connections with these agencies, we are able to source the very best properties available – including those that are new to the market. Our personable, friendly service, local knowledge, and local connections ensure that we are able to provide the ideal solution for buyers. Not only do we save you time, we avoid you the stress and the pitfalls of buying in Spain, but we save you money too! We also offer FREE orientation tours for our clients. This service is particularly useful for clients who do not know our region very well and want to get to know the local area prior to purchasing. We know that location is everything when buying your home and we want to make sure we help you make the right decision.
How can we assist you?
Compare Properties Spain can offer you many services.
Finding your dream property
Purchase assistance
Mortgages
Renovation & construction
Legal assistance
Insurances
Currency transfer
Why choose Compare Properties Spain:
Compare Properties Spain has many advantages which will make the purchasing process much easier for you.
Experienced estate agency
Personal and service-minded approach
Extensive network in the Costa Blanca region
Enthusiastic and helpful team
No hassle: from search to transfer, we shall help you with it
Expert assistance with finance, mortgage and legal matters
Insurance assistance
International "Realtor" Membership
Our main goal is customer satisfaction. That's why we keep updating ourselves constantly and providing innovative approaches to Real Estate within Spain as a country. We have the Category of International "Realtor" Membership of the NAR, the American National Realtor Association, the largest and most prestigious professional association of real estate agencies, which has been working for more than 110 years in the USA and has over 1.300.000 associates including Compare Properties Spain S.L. and Johanna Wittaker Forrester. Working with an IRM, a Spanish "Realtor", is a guarantee to be working with a professional real estate agent who provides competent and expert knowledge in the purchase and sale of a property in Spain within the ethical guidelines which this represents and we have sworn to abide. We give a personalized service to the seller so that you know that your property is commercialized to the maximum potential. We provide a personalized service to the buyer accompanying you and guiding you throughout the purchase process. All the time applying a correct code of conduct in business and real estate in Spain. We offer with enthusiasm our legal associates, our tax associates, the obtaining of the NIE, and Residential status in Spain including the opening of bank accounts, obtaining of mortgages, and insurance processing (home, health, and life). In summary, we hold your hand every step of the way even after the notary and purchase or sale of your new home.
Questions?
Do you have questions about buying a property in Spain or perhaps about living in Spain? Johanna and Deklan and Dylan are happy to answer them.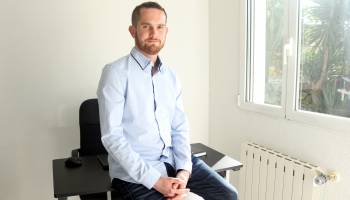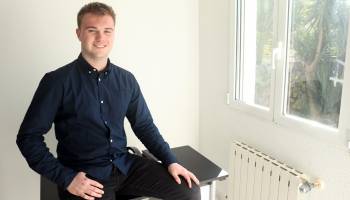 Contact us
We will assist you as you deserve, with enthusiasm and determination. Meetings are required via prior arrangement. Please contact us via telephone, text, email, or WhatsApp. You can call us at (0034) 966 471 283 - (0034) 634 329 574. If you prefer, send us an email. We will answer you as soon as possible info@comparepropertiesspain.com. Please read the testimonials the comments that our clients made about our services, confirming our professionalism. Thank you.
Testimonials
Eric Parr from the United Kingdom" We have been looking for a villa for some time, having had the experience of dealing and viewing with several different agents we came across Johanna, from Compare Properties Spain. No sale gimmicks or hard sell she is amazing. Her passion and efficiency not to mention professionalism blew me away. As events and conference manager am matriculated to detail but met my match in Johanna. Every detail was in order and nothing was too much trouble. We must have driven her crazy with our demands but that did not show. Johanna succeed where others did not. We are soon to be the proud owners of an amazing villa that fits us like a glove and that is without doubt down to her knowledge in the area and having the contact to get the best villas on the market. If you're looking for a villa or home that is a life-changing decision then you need the best we can highly recommend Johanna from compare properties Spain. Jonathan and Eric from the UK""
Colin Stacey from the United States """Johanna Whittaker and Compare Properties started to help us with our property search early in 2022 and at the end of this month, we will have our perfect apartment. Johanna is so patient, informative, and knowledgeable that there is no way we could have sorted out the whole process by ourselves. No question too small or 'left field', her guidance and property suggestions were thoughtful and spot on. As we have moved through the purchase process she has continued to be there, badgering lawyers, estate agents, and any other obstacle in her way. Johanna, thank you so much."""
James Franklin from Norway ""Throughout our purchase, Johanna provided excellent service. She happily spent two days driving us around houses that we had selected for viewing and was able to rapidly understand our requirements and provide a sounding board when we were undecided. Once our offer was accepted, Johanna helped every step of the way, giving regular updates on how things were progressing and pushing blockers out of the way with her wealth of experience. I would not hesitate to recommend Compare Properties Spain to anyone buying on the Costa Blanca.""
Daniel Berdat from Malibu ""Compare Properties Spain, namely Johanna Whittaker was extremely professional in helping us to reach our goal to find on getting the home we always wanted in Denia. Navigating the real estate market is hard, especially during the Covid times! Johanna was the partner who stuck with us showed tremendous tenacity and was knowledgeable, open, transparent, and reliable throughout the entire process. She really cared about us, understood our needs from the very first day, and stuck with us until we reached our goal. She is bilingual and speaks Spanish and English fluently, which was an additional help and made the process easier. We felt lucky to find Johanna, we highly recommend her and Compare Properties Spain""
Erik Wof from the USA ""Buying a home in Spain is unnecessarily old-fashioned, complex, and time-consuming. What takes 4 weeks in the UK, Germany or USA can take 3 months or longer in Spain. The process is not clear and there is always one more hoop to jump through. Furthermore, the real estate market is rife with "agents" who are nothing more than people like you or me who hope to make some quick cash on a sales referral. This means that the buyer has to cut away a lot of wheat from the chaff before you will find anyone worth their weight in the Spanish real estate market. Johanna is one of those people who has earned the reputation of being worth her weight in gold. She is a consummate, licensed real estate professional, fully bilingual and bicultural, and helped us to navigate through and around various potholes in the home-buying experience in Spain. We cannot recommend her highly enough.""
David Cross from the United Kingdom ""I visited Johanna at the NEC (Place in the Sun Show) because of a good friend's recommendation and found her very approachable, and knowledgeable and her professional and efficient manner is the way I like things done. Visiting Denia with a shortlist of 10 properties she helped us immensely and found us something that was not on our list but was perfect. I like her warm friendly way of doing things. During our property visits, she left us to look around and did none of the sales pitch, but was always there to point out things of interest. We have since, bought the property that wasn't on our list and she has continued to be there for any help or advice (legal or otherwise) Johanna just seems to go the extra mile in making sure you find the right place for the right price and is always there for help. even after sales. I think she is one of the most friendly, efficient, and professional estate agents to be found in the Costa Blanca area of Spain. Would I recommend Compare Properties Spain? Absolutely !!""
Freddy from Switzerland "" I have had a really great experience with Compare Properties Spain. Johanna Whittaker was my personal guardian angel. After finding out what kind of house I was looking for, she took me on a house-viewing trip. She had listened to all my requests but also put in a few mystery houses. It was great!! She took feedback very seriously. Listened, questioned, suggested... I am so very grateful for her help in finding my wonderful new home. Johanna is very professional and honest and made this whole daunting experience a joy. Thank you with all my heart Johanna. Thoroughly recommend ~ definitely 5 stars ~ if I could more ~ ""
William Pablon from Germany in the American Forces ""Great experience working with Compare Properties to find our new home in the North of Costa Blanca. Johanna Whittaker was fantastic! Really can't say enough about the assistance and guidance we received from Johanna. She made the entire process come together from beginning to end with no difficulties, the process was much easier than expected, but we attribute this to Johanna's hard work ethic, experience, and knowledge of purchasing a home in Spain. Johanna did more than just show us properties, she also provided excellent recommendations and coordinated for a lawyer and a bank to acquire a mortgage. Both the lawyer and bank worked out fantastic, Johanna knows the right people and this makes the entire process easy. Compare Properties and Johanna stood out from the other realtors, she was on the ball from the beginning, so we dropped the other realtors and went solely with her. We didn't want any surprises or the feeling of being taken advantage of when buying property in a foreign country. It's natural to have some anxiety during the process, but Johanna eased this anxiety. We can't recommend Compare Properties and Johanna Whittaker enough! If you're serious about real estate in Spain look no further. ***** 5 stars well deserved! Thank you!""
Sophie Martin from the Uk "Johanna was a great help when looking for our house in Spain. She took the time to have a really good chat and get to know what we were looking for and select only relevant properties...we only intended on having an initial look while we were on holiday, but ended up putting in an offer! It's also a great help that she's so knowledgeable about the financial side of things - mortgages and currency exchange, which makes a huge difference to making it all seem quite straightforward. Definitely recommend.""
Johanna Whittaker
Managing Director
We will assist you as you deserve, with enthusiasm and determination. Meetings are required via prior arrangement. Please contact us via telephone, text, email, or WhatsApp. You can call us at (0034) 966 471 283 - (0034) 634 329 574. If you prefer, send us an email. We will answer you as soon as possible info@comparepropertiesspain.com