"Orientation Tours for the Costa Blanca North".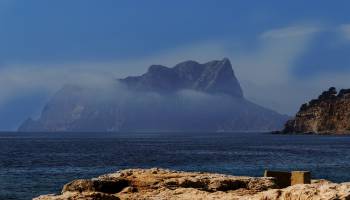 If you are thinking that the Costa Blanca North is the ideal place to live and maybe you would like to purchase a property here, our real estate agency Compare Properties Spain offers you this totally free new opportunity: "Orientation Tours for the Costa Blanca North".
If you would like to enjoy getting to know a given area prior to searching for properties, we would like to offer you the possibility of making a trip with us in the form of an Orientation Tour - without any cost to you in relation to the tour itself. You can relax and enjoy the most beautiful sites of the Costa Blanca North.
We want you to have full knowledge before you purchase your new home with all the possibilities that the location has to offer, the services, the leisure activities, the infrastructure, the natural landscapes, the beaches ... and of course the properties which are available as a guide for your future home. It is a service created primarily for those customers who do not know our region very well and would like to get to know the location prior to purchasing. We know that at the end of the day, location is everything when it comes to buying your new home.
The routes in our free tour include towns such as Moraira, Javea, Benissa, Calpe, Altea, Albir, Alfaz, La Nucía, El Campello, Denia, the valleys of Orba and Jalón, Benitachell, Jesús Pobre, Gata, and all the small towns around. After a first telephone contact or email, we will initiate a conversation with you, guaranteeing total discretion throughout. We want to get to know you, find out your preferences in properties, and get an idea as to the location you are after in order to personalize your orientation tour. On the agreed days, we will pick you up at your accommodation to make our scheduled visits and we can even guide you in organizing your free time if you would like us to do so!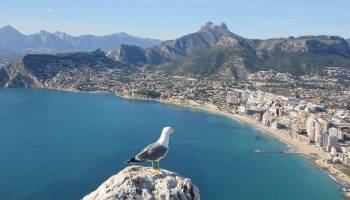 For our part, we highly recommend you carry out the orientation tour which is done without a commitment to purchase. We do this free of charge as we appreciate client loyalty and once people have enjoyed our level of service and have chosen a given area, they will generally purchase through us and take advantage of the full package we offer. We will assist you throughout the entire process of purchasing (legal advice, tax obligations, banking procedures, mortgage advice, and orientation, obtaining the NIE certificate, etc.) at no extra cost to yourself.
Costa Blanca North, the Mediterranean paradise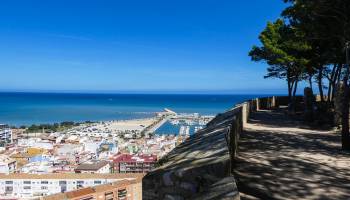 Living in the North of Costa Blanca is to enjoy paradise all year round. With an average annual temperature of 20 degrees and a very low level of rainfall, Costa Blanca is the ideal place to enjoy the outdoors at any time of the year.
It offers a wide variety of natural environments such as extensive beaches of golden sands, unrivaled blue water coves, cliffs, and mountain areas with their characteristic Mediterranean pine forests of spectacular beauty.
Costa Blanca offers a diverse population and endless opportunities to enjoy a comfortable and quiet life, with endless leisure pursuits, as well as diverse patronal celebrations.
The mild winters of Costa Blanca allow for all kinds of sports activities, both water sports and exclusive nautical sports clubs (sailing, rowing, diving, etc), and also in the accredited golf or tennis clubs that are frequently seen throughout the region. In addition, numerous stunning hiking and bike trails and areas of immense cultural interest are to be found weaving through the beautiful villages and towns of the Costa Blanca North.
What other services does Compare Properties Spain offer?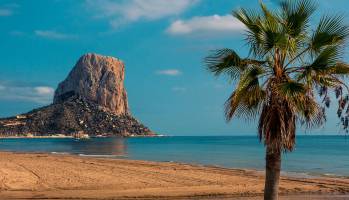 Our main goal is customer satisfaction. That's why we keep updating ourselves constantly and providing innovative approaches to Real Estate within Spain as a country. We have the Category of International "Realtor" Membership of the NAR, the American National Realtor Association, the largest and most prestigious professional association of real estate agencies, which has been working for more than 110 years in the USA and has over 1.300.000 associates including Compare Properties Spain S.L. and Johanna Wittaker Forrester. Working with an IRM, a Spanish "Realtor", is a guarantee to be working with a professional real estate agent who provides competent and expert knowledge in the purchase and sale of a property in Spain within the ethical guidelines which this represents and we have sworn to abide.
We give a personalized service to the seller so that you know that your property is commercialized to the maximum potential. We provide a personalized service to the buyer accompanying you and guiding you throughout the purchase process. All the time applying a correct code of conduct in business and real estate in Spain.
We offer with enthusiasm our legal associates, our tax associates, the obtaining of the NIE, and Residential status in Spain including the opening of bank accounts, obtaining of mortgages, and insurance processing (home, health, and life)
In summary, we hold your hand every step of the way even after the notary and purchase or sale of your new home.
Contact us
We will assist you as you deserve, with enthusiasm and determination. Meetings are required via prior arrangement. Please contact us via telephone, text, email, or WhatsApp.
You can call us at (0034) 966 471 283 - (0034) 634 329 574.
If you prefer, send us an email. We will answer you as soon as possible info@comparepropertiesspain.com
Please take the liberty to read in Google the comments that our clients made about our services, confirming our professionalism. Thank you. https://g.page/r/CUc_V2BBjaniEAg/review
Johanna Whittaker
Managing Director
We will assist you as you deserve, with enthusiasm and determination. Meetings are required via prior arrangement. Please contact us via telephone, text, email, or WhatsApp. You can call us at (0034) 966 471 283 - (0034) 634 329 574. If you prefer, send us an email. We will answer you as soon as possible info@comparepropertiesspain.com