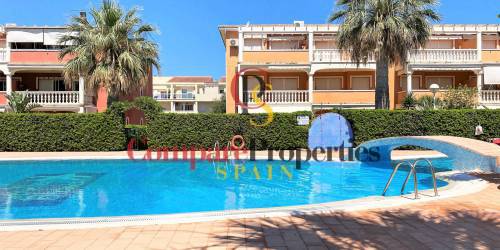 ​Buy property in Denia Spain
Welcome to Compare Properties Spain. Buy property in Denia Spain is an exciting chapter in your life. Whether you are considering purchasing a second home or a permanent move, the factors to take into account are endless. Each one of you will have your wishes and tastes, however, some of the main factors include your everyday choices in life. Do you wish to go to the sea on a regular basis? Do you prefer to be closer to the city center of Denia itself? Do you want a sea view? or, alternatively, do you want any sort of view? The closer to town, the lesser a view, the higher up the Montgo Mountain, the better the sea-view can become, although you also need to take into account the sun positioning throughout the day.

Property in Denia
You get to choose a variety of forms of property within Denia. From Villas, Townhouses, Apartments, and Semi-detached villas. These come with communal pools or private pools, or alternatively in the old town of Denia without pools and traditional townhouses.
The average property in Denia will be updated to the Spanish style, however, a larger number of these are now modern contemporary style. It is all about suiting your needs and tastes in life.
Properties vary from suitable for all-year-round living to mainly summertime living and this can be seen in the quality of the building. It is always important to ask a reputable real estate agent for advice on the purchasing of your new home.
At Compare Properties Spain we recommend our clients to focus on their own needs and try not to think too much of guests. To obtain a guest apartment within your home is a bonus, however, it is only as such if you are expecting a lot of visitors on a regular basis. Failing this, having just a smaller guest area may be suitable for you. Some buyers may prefer to purchase a property with a larger guest area to be able to rent out and obtain an income, for this you will need a Tourist license and we can obtain one for you on your choice of purchase.
Denia Property Prices
Prices in Denia vary depending on the minimum amount of bedrooms you require in your new home. From two bedrooms to Three bedrooms the prices do not alter enormously, however, the amount of availability for community properties does alter and you will find further two-bedroom properties within this product. Villas from four bedrooms are harder to find and the prices escalate considerably, hence it is always good to reconsider the need for these further bedrooms.
Sea-view properties are also higher in price than the average open-view properties. Sea-view properties can easily fetch between 20.000-50.000 euros more than open-view properties. The same applies with front-line properties where the price escalates considerably more and you can easily go into the seven figures pricing for a villa front-line in the Denia region. You always wise to check the ruling on "La Ley de Costas" too prior to purchasing a front-line property anywhere in Spain.
Denia property to buy
There are various times of year to purchase property in Denia. We do not recommend July, August, or Christmas periods as these are usually orientated towards family time or tourism. A lot of property owners will use the heavy summertime months to rent their properties and obtain a further generous income. We are speaking of an average of 800 to 2000 euros per week during these high peak times. It is for this reason that these properties are not able to visit, and you can find yourselves missing out on the property of your dreams. Likewise, a lot of properties reach the market after Christmas and after the Summer period, best always to book your viewing trip to suit these timings.
To purchase property in Denia, you will need your NIE certificate, your passport valid, a home address in your own country, and the funds in place to do this. On average purchasing a property in Denia costs 11.5%, these amounting to 10% in Transfer tax and 1.5% in legal costs, notary fees, land registry fees and survey fees. If you wish to obtain a mortgage for this, you will need to have 70% plus these fees, 11.5% in saving as a minimum, failing to have these, you are not able to purchase in Denia being a non-resident in Spain.
---
Pablo Sep 14, 2021