Compare Properties Spain offers you a wide range of property for sale in Javea, Denia and Costa Blanca North. Take your time to browse our unique catalogue of properties. Do not hesitate to contact us if you find any property you fall in love with.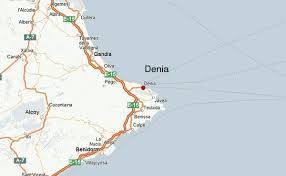 Denia has a lot to offer in respect of Nautical actiivities, beach recreation and wonderful scenery.
The three rules when enjoying the sun in Denia:
1. Talk about how beautiful the sunshine is just because you can show off.
2. Enjoy a glass of Pimms.
3. Drink during the day just because you can.
4. Go to Denia beach.
5. Wear your most glamorous sun glasses.
6. Eat lots and lots of ice cream.
7. Run into the water splashing around.
8. Wear your most glamorous flip-flops or if you want your socks with your beach shoes.
9. Put on loads and loads of suntan cream.
10. Whatever you do, do it in your own style and don´t forget to Call Compare Properties Spain. Enjoy the summer!!!
Johanna Whittaker
Managing Director
Born in Menorca (Balearic Islands) from English parents, speaking Catalan/Valenciano, Castellano, English and French. I have worked for 10 years within the financial world involving the purchase of properties in Spain for foreign investors . My areas of expertise are Mortgages, International Transfering involving currency exchange and Real Estate. Having been brought up in the tourist areas of Spain, I have ample knowledge of what the investors are looking for in Real Estate, I communicate and understand their needs and have developed an increase tendency to high customer care from a very young age.